Why Humidifiers Are Essential In Spring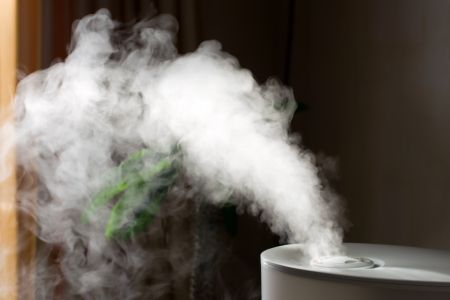 When summer comes to the area, Spring can seem like a setting in an old western movie. The dust rises up, the flies come out, and our lips start to crack. As beautiful as Texas is, most of us would prefer it if our homes didn't feel like a desert. Luckily houses these days are pretty well insulated, and if the construction crew didn't slack off too much, everything fits into place to create a decent barrier against the elements. With modern services such as central air conditioning available, we can get pretty cozy in our humble abodes. But just because you can warm up or cool down the temperature in your house doesn't mean your indoor air is the healthiest to breathe.
If your heating and air conditioning systems are of suitable quality and have been professionally installed, they'll perform their desired tasks well enough for your home. As great as these systems are, they aren't designed to balance out the moisture in the air. If it's dry outside, it will be dry in your home, and dry air can be the cause of all kinds of problems. Luckily for us, there's a solution for everything, and the answer to keeping a comfortable climate in your home is humidifiers.
How Humidifiers Can Improve Our Lives
You may not have realized it, but the lack of moisture in your home has been causing you problems. People are always amazed at the difference a little humidity can make indoors. The benefits humidifiers bring our home are numerous, such as:
Healthier skin: It's no secret that your skin would prefer not to be so dried out. Moisture keeps our skin healthy and prevents wrinkles and cracking.
Better sleep: When our sinuses get too dry, they can make the deep breathing needed for sleep more laborious. Moist air is more comfortable to breathe in, thus making it easier to get the rest we need.
Lessen our chances of getting sick: Some viruses such as influenza seem to transmit and survive better under dry conditions. Humidifiers provide a climate less hospitable to some airborne viral agents.
Protects your home: Dry air can warp and crack the wood in your home, including furniture and floors. Wood needs a certain amount of humidity to stay strong and last through the years.
Better comfort levels: Moist air retains warmth for longer than dry air and also stays cooler in the summer. You won't touch your thermostat as much as you used to when you have a humidifier.
There are plenty of reasons you should avoid letting all that dry air take over your home. With a central humidifying system in your home, you'll be more relaxed, more comfortable, and healthier. If you'd like to know more, contact your local AC company at Doyle Cooling & Heating Services.
We are a team of professional heating repairs, air conditioning, and home climate specialists. We offer emergency services as well as professional installation for all of your heating and cooling needs. When you want reliable and honest work for humidifiers and more, call Doyle Cooling & Heating Services! Call your expert a/c repair company today!