Top-Rated AC Company in Spring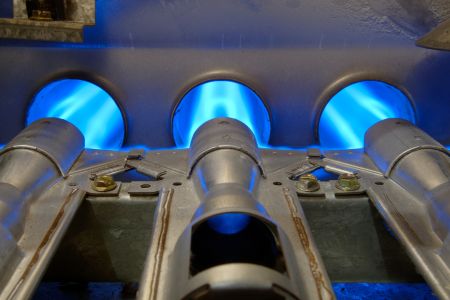 To keep your Spring home warm in the winter and cool in the summer, you need to work with a professional AC company like Doyle Cooling & Heating Services. You and your family depend on your home for comfort and security, and heating and cooling are largely responsible for providing you with both. When temperatures reach extreme highs or lows, having an unreliable HVAC system can be a major threat to the health and safety of your family, especially if you have children or elderly people living in your home.
At Doyle Cooling & Heating Services, we know how important your heating and air conditioning is to your home, and that's why our professionals work to provide the absolute best repairs, replacements, and installations possible. We've been working with home and business owners in the Spring area for a while now, and we've built a strong reputation in that time thanks to our dedication to quality craftsmanship. Whether you need routine AC maintenance, in-depth heating repairs, or a full installation, our licensed, trained, and experienced professionals are always ready and eager to tackle the job. Call us today to ask any questions you have about our services, or to schedule your appointment, and we'll be looking forward to working with you.
Air Conditioning Repairs & More For Spring Homes
At Doyle Cooling & Heating Services, we are extensively experienced with all manners of air conditioning services. Our air conditioning contractors believe that Spring residents should have the most functional, reliable, and efficient AC systems possible. With these three goals in mind, we can guarantee that you will be completely satisfied with our air conditioning repair services.
During air conditioning repairs and other services like installations and tune-ups, our technicians will use the most precise techniques to ensure optimal performance. After installation, our air conditioning specialist can help you properly maintain your system through yearly AC tune-ups. If you ever have any major air conditioning breakdowns, our emergency AC repair team is ready to help you at all times, every day of the year.
The Best HVAC Contractor Serving Spring
Part of what makes us stand out from the competition is our dedication to our clients. We only believe in going above and beyond when it comes to services like HVAC contractor work. While other so-called pros focus on the number of jobs they can get done in a day, we turn our attention to being able to provide the finest in quality for each job we do. Let us show you this by working with you in person.
Your HVAC system is an essential part of keeping your home comfortable and safe during sweltering summer days and chilly winter nights. Yet, it is also important when it comes to avoiding bigger problems like frozen pipes or a hyperactive air conditioner. Don't take a gamble when it comes to the level of quality work that is invested into your HVAC system. Make it a point to work only with an AC company like Doyle Cooling & Heating Services that cares as much about your home's comfort as you do.
Reviews & Testimonials on Doyle Cooling & Heating Services in Spring, TX
There are currently no reviews or testimonials, check back soon! Call your expert a/c repair company today!