Willis AC Company You Can Depend On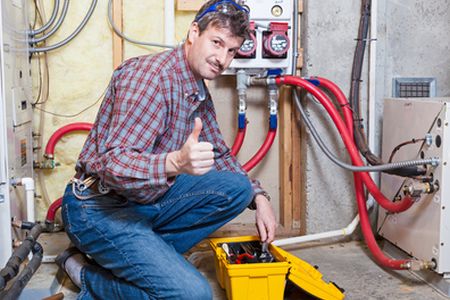 Doyle Cooling & Heating Services is the AC company in Willis that is dedicated to dependability and quality, and we'll demonstrate that when taking care of your HVAC system. It's essential to have a functional system for your home that works well, and we'll provide service to keep it that way.
Trying to survive the summer heat with an air conditioner that isn't working correctly isn't just inconvenient; it can be downright miserable. For the comfort, convenience, and well-being of you and your loved ones, it's important to make sure that your air conditioner has had a tune-up service or repairs when they're needed. We're the team that can take care of any AC and heating replacement, repair, and tune-up service you need here in Willis. You won't find an AC company as dedicated to your satisfaction and comfort as Doyle Cooling & Heating Services!
The HVAC Contractor In Willis Providing Indoor Air Quality Services
Most people don't realize the tremendous impact their indoor air quality can have on their health and comfort. As dust, bacteria, and so many other contaminants build up inside our homes and are circulated by our HVAC systems, we are at risk of breathing it all in. These contaminants can cause a host of issues ranging from mild to severe. If you have backed up sinuses regularly or allergies, trouble breathing or frequent asthma attacks, trouble sleeping, or are uncomfortable in general, it could be because your indoor air quality is poor.
Doyle Cooling & Heating Services offers a sound solution to your indoor air quality problems. We utilize cutting-edge technology to eradicate those airborne contaminants and return your breathing air to a healthy state. We use air cleaners and purifiers to destroy contaminants as they pass through your home. We also use humidity control devices which help regulate moisture, in turn reducing the growth of contamination. Don't suffer the consequences of poor indoor air quality and call our indoor air quality experts today.
Air Conditioning Repairs For Emergencies In Willis
The summer months here in Texas can be pretty warm, and without a working air conditioning system, you and your family can be in for a miserable time. If your home's air conditioning system isn't working as it should or can't provide you and your family with the level of comfort you need, give Doyle Cooling & Heating Services a call and let us provide you with the comprehensive air conditioning repairs you need to fix your system's issues and restore comfort to your home.
And, because we believe that no family should go without a fully functional air conditioner, our air conditioning repair contractors are always on call to provide you with emergency AC services. When your air conditioning unit breaks down when you need it most, you should call our professionals immediately. Our AC repair team will respond as quickly as possible in order to restore air conditioning service to your home as soon as we can. We will work tirelessly until comfort is restored to your Willis home!
Reviews & Testimonials on Doyle Cooling & Heating Services in Willis, TX
There are currently no reviews or testimonials, check back soon! Call your expert a/c repair company today!