Spring Heating Tune-Ups For Reduced Energy Bills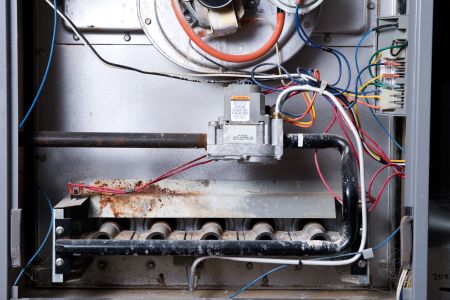 When Spring homeowners come to us about professional heating tune-ups, they often ask about the benefits that come along with getting this type of work done. That's because too many homeowners simply wait until something breaks down completely to decide that they need service. The problem with this approach is that it can end up costing you more money and causing more damage in the long run. So, the smart alternative is to use heating tune-ups from a company like Doyle Cooling & Heating Services to get the preventative maintenance you need before the only option is a premature heating replacement.
If you knew how much you could change the success of your heating system by simply having an annual tune-up, you would probably never miss one. Although it is about giving you the ability to prolong the lifespan of your system, it is also about safety, which is even more important! The last thing that you want is to find out that you have a problem with your system that could threaten the safety of your home or family by waiting until you have a close call with a fire hazard or gas or carbon monoxide leak. Don't risk it-- invest in regular heating tune-ups from a pro like us! There's no better heating contractor for Spring than Doyle Cooling & Heating Services.
Preventative Maintenance For Heating Systems
The best thing that you can do when notice your heating system having problems, even small ones like stale smells or knocking sounds, is to call a professional like Doyle Cooling & Heating Services for a tune-up and inspection. If you notice that your energy costs are increasing when you're not using your heating system, there is most likely something wrong with the unit, and you should have the problem taken care of before it gets worse. Even if it seems to be heating your home well, a heating tune-up will help identify and eliminate problems while they're still in the earliest stages of their development. Taking preventative measures against issues with your heating system will save you money on repairs in the future, and it will keep your heating system as energy efficient as possible-- yet another way to save you money!
Enjoy The Benefits Of Heating Tune-Ups
One of the benefits that you miss out on if you neglect to take care of your heating tune-ups is energy efficiency. Our pros can help make changes as well as suggestions during your tune-up so that you can get better results from your heating system overall. This will not only reduce your monthly utility bills, but it will also help make your home more "green," or eco-friendly. Of course, this is also the best way to avoid costly major repairs and the need for replacements long before they should need to occur.
Waiting to find out that something needs adjusting or fixing by waiting for it to break down doesn't make sense. Obviously, this will cost you more in repairs and can lead to the need to replace your system, long before it should be time. So don't procrastinate; give our team a call today and let us take care of scheduling your heating or furnace tune-up so that you can take the best care of your system possible. Call your expert a/c repair company today!