Top Quality Heating Installation Specialists In Spring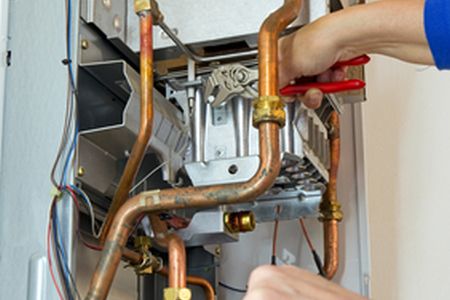 When you need a professional heating installation for your home, call on Doyle Cooling & Heating Services. We are the leading heating contractor for Spring and the surrounding areas, and we're proud to provide complete heating installations with all systems and brands. Whether you need a brand new heater for your small home or a large central system for your new construction, we can tackle all jobs, small and large. Our entire team of heating technicians are state-certified, insured, highly trained, and have decades of combined experience with all heating systems. Contact us today for a free estimate and we can have your new heating equipment installed in no time at all.
Your heating system is one of your property's greatest investments. Considering that most heating equipment will last 15-20 years, it's vital that you invest in quality. Sure, you may save money on the front end with a cheaper unit, but you'll end up spending hundreds or even thousands of dollars more over the long run on higher energy bills and ongoing repairs. Do it the smart way and do it right the first time with Doyle Cooling & Heating Services. We can help you find the right system for you that will run efficiently and trouble-free for years to come as well as provide heating repairs when you need them.
New Heating System Replacement
One of the most common questions we get from homeowners in Spring is whether or not a new installation is necessary. The simple answer is: if your current system is costing you too much money in repairs and energy bills each month, then it's time to look into getting a new heating installation. Modern heating systems require far less energy to run than older systems. They require less maintenance and last much longer - up to 20 years - with relatively few problems. They come with far more features that give you greater control, like advanced thermostats and remote controls-- you can even control them from your smartphone. Now is the time to consider switching out that worn-out old system in your Spring home for a brand new heating installation from Doyle Cooling & Heating Services.
Why Hire The Pros For Heating Installations?
Some homeowners in Spring do attempt to install heating units on their own, but the job can be very difficult. Not to mention, without the proper training, experience, and tools, it can also be extremely dangerous. Heating installations require professional-grade equipment, experience, and expertise, and any mistakes made during the job can be very difficult and very expensive to repair.
The average homeowner will always need to hire a professional like Doyle Cooling & Heating Services for any heating installation. There are three general steps that require a qualified and experienced professional:
Turning off the main power source: Heating units cannot just be plugged into an outlet in your home. They'll need to be wired into your home's main electrical system. Before any installation, the power source needs to be shut down completely so the unit can be directly hooked up to the system.
Removal and replacement of the old unit: Removing your home's old heating unit is not as simple as dragging it out to the curb. You'll need a professional to cut and grind several metal parts of your heating system, which requires specialized tools and skills. The installation of the new unit will also need to be done perfectly, or it may not function well at all.
Modifying your ducts: Your home's duct system will need to be replaced or modified for some heating system installations. If that's the case, our professionals will recognize the problem and make any necessary adjustments. Call your expert a/c repair company today!