Doyle Cooling & Heating Services: River Oaks - Houston's Quality AC Company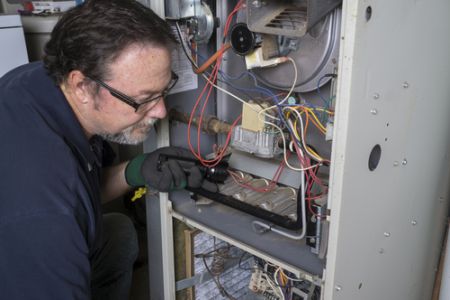 In River Oaks - Houston, your HVAC system is an important amenity, and you need an AC company that can provide you with service when you need it. During the brutal summers and unexpected winters we experience here in Texas, you deserve a safe space to stay comfortable year-round. That's why Doyle Cooling & Heating Services is dedicated to providing homes with quality HVAC services in the local area.
Comfort is essential to your home and nobody understands that better than we do. We have the experience and knowledge to repair, install, and maintain any make or model of HVAC system your home might have, and we won't stop until the job is complete. Our commitment to service excellence is evident in our workmanship and that is why we are the number one AC company in River Oaks - Houston for reliable service.
River Oaks - Houston Air Conditioning Repairs
If your air conditioner stops working, it's important to have an AC repair expert you can rely on in River Oaks - Houston. Let Doyle Cooling & Heating Services be that expert for you! We help local homeowners stay cool by providing them with high-quality, fast, and efficient air conditioning repairs. We strive to have the fastest response times (the time it takes us to get to your home) and we work to get the repairs done in a timely manner as well. That way you can get back to enjoying cool air as soon as possible. With us, a weekend air conditioning breakdown doesn't mean you'll be stuck in the heat until Monday! We're happy to offer emergency AC services every day of the week so you know you've always got someone on your side when it comes to help with your AC unit.
Our HVAC Contractor Provides Furnace Repairs In River Oaks - Houston
The furnace is the most popular choice for heating systems in River Oaks - Houston and most of the U.S. It is an effective, affordable, and mechanically simple piece of equipment that provides adequate hot air for most buildings. Like any appliance, the furnace will eventually wear and experience faults. There are a few common issues that furnaces face that make repair a relatively simple process for a trained professional. So if you find yourself experiencing heat loss, call on the furnace repair experts at Doyle Cooling & Heating Services. Our extensive knowledge of HVAC and years of experience allow us to get your furnace repair job completed on the same day!
We take your comfort and safety seriously, and that is why returning your furnace to working order as quickly as possible is our top priority. When you suffer from furnace malfunction, don't entrust your warmth to just anybody. Call on the furnace repair specialists you can count on- Doyle Cooling & Heating Services.
Reviews & Testimonials on Doyle Cooling & Heating Services in River Oaks - Houston, TX
There are currently no reviews or testimonials, check back soon! Call your expert a/c repair company today!