Heat Pump Repairs To Maintain Your Spring Heating Equipment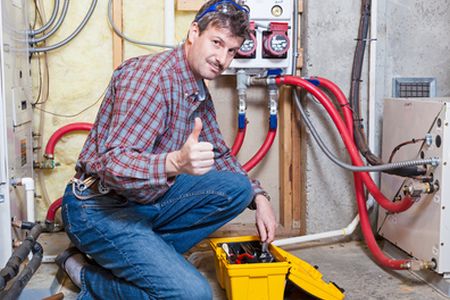 Doyle Cooling & Heating Services is the heating contractor for Spring that is here to help with heat pump repair work when you need it most. When your heating system is acting up, you need to give it immediate attention, especially in the winter! If your heating system fails, you could be in for a chilly night.
It's no surprise that heat pumps are such a common choice for a home comfort system. They're efficient, effective, and can heat and cool your home. However, just like with any other home comfort system, you're going to need repairs if it ever breaks down or hits a speed bump. The smart thing to do when you need this kind of repair work is to find a reliable resource for heat pump repair immediately so you'll know exactly who to call when you need service. Doyle Cooling & Heating Services wants to be this resource for you, just like we've been Spring's number one choice for all kinds of heating services for years now.
Maintaining Heat Pumps
General maintenance and timely repairs are the most effective ways to avoid heat pump replacement, or at least prolong it for a while. Tune-ups help your HVAC contractor know what's going on behind the scenes. However, if you suspect you need heating repairs, it's critical to act quickly. You should contact Doyle Cooling & Heating Services if you experience problems like:
Strange noises
Unusual smells
Frequent cycling
Spike in utility bills
Low-quality heat
Have your system checked out before the winter weather moves in to prevent being without sufficient heat. However, if the winter has already begun, at least contact us as soon as something seems amiss with your heat pump. The sooner you can get it diagnosed and corrected, the better off you and your family will be. For the best quality service and heat pump repair in Spring, give our pros a call!
What To Know About Heat Pump Repairs
Here at Doyle Cooling & Heating Services, we make it a point to stress that heating repairs could be easily avoided with regular maintenance. While a tune-up may not prevent the need for repairs completely, it will reduce the risk of invasive or emergency repairs. You can also protect and prepare yourself by knowing what you could run into as far as heat pump repairs go:
Broken reversing valve
Electrical problems
Thermostat issues
Refrigerant leaks
Like any system that helps keep your household running smoothly, it will break down if you ignore it. Our job is to ensure that our customers stay current with tune-ups and repairs to receive the best performance from their system and avoid paying for costly replacements. Our repair work is also meant to ensure that your system stays as efficient as possible, saving you money on your bills and creating a greener household overall. Call your expert a/c repair company today!